Automobilia Classic Parts Villa Thyssen
is a good company that offers you a selection of
top quality
of
accessories
and restorations
materials for your classic vintage cars.
As well as presents items and absolute rarity products...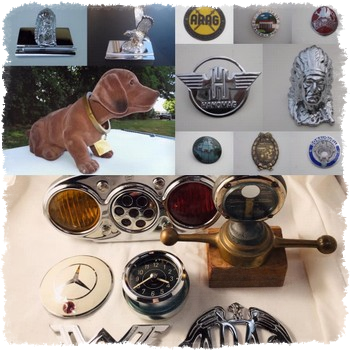 DISCOVER OUR
SALES
SAVE UP TO 20%

Haftung für Inhalte
Wir sind für eigene Inhalte auf diesen Seiten nach den allgemeinen Gesetzen verantwortlich. Wir bemühen uns daher, die Inhalte unserer Seite aktuell zu halten. Trotz sorgfältiger Bearbeitung bleibt eine Haftung ausgeschlossen.
Nach § 8 bis 10 TMG sind wir jedoch nicht verpflichtet, übermittellte oder gespeicherte fremde informationen zu überwachen. Bei bekannt werden von Rechtsverletzungen, werden wir diese Inhalte umgehend entfernen. Eine diesbezügliche Haftung übernehmen wir erst ab dem Zeitpunkt der Kenntnis einer möglichen Rechtsverletzung.
Unser Angebot enthält Links zu externen Webseiten Dritter, auf deren Inhalten wir keinen Einfluss haben. Für die Inhalte der verlinkten Seiten ist stets der jeweilige Anbieter oder Betreiber der Seiten verantwortlich. Für die Inhalte und die Richttigkeit der informationen verlinkter Websites fremder informationsanbieter wird keine Gewähr übernommen.
Die verlinkten Seiten wurden zum Zeitpunkt der Verlinkung auf mögliche Rechtsverstöße ohne Beanstandung überprüft. Bei bekannt werden von Rechtsverletzungen werden wir derartige Links umgehend entfernen.
Die durch die Seitenbetreiber erstellten Inhalte und Werke auf diesen Seiten unterliegen dem deutschen Urheberrecht. Die Vervielfältigung, Bearbeitung, Verbreitung und jede Art der Verwertung außerhalb der Grenzen des Urheberrechttes bedürfen der schriftlichen Zustimmung des jeweiligen Autors bzw. Erstellers.
Wir weisen darauf hin, dass die Datenübertragung im Internet ( z. B. bei der kommunication per E-
Mail) Sicherheitslücken aufweisen kann. Ein Vertraulichkeit im Hinblick auf die Daten vor dem Zugriff durch Dritte ist nicht möglich. Eine Vertraulichkeit im Hinblick auf die Datenschutzbestimmungen wird nur unter der vorstehenden Einschränkung gewährleistet. Insbesondere sollen alle Mitteilungen von personenbezogenen Daten über das Internet nur erfolgen, soweit nicht Rechte Dritter berührt werden. Es sei denn der Dritte hat ein kenntnis der vorstehenden Sicherheitslücken ebenfalls seine Zustimmung erklärt. Eine Haftung des Seitenbetreibers wird für die durch solche Sicherheitslücken entstehenden Schäden oder Unterlassungansprüche ausgeschlossen.
Der Nutzung von allen veröffenlichten kontaktdaten durch Dritte zur Übersendung von nicht ausdrücklich angeforderter Werbung wird widersprochen. Die Betreiber der Seiten behalten sich ausdrucklich rechtliche Schritte im Falle der unverlangten Zusendung von Werbeinformationen, etwa durch Spam-
Mails, vor.
We are responsible for the content of these pages according to general laws. We therefore strive to keep the content of our site up to date. However, inspite careful editing any liability is excluded.
According to §§ 8 to 10 TMG we are not obligated to monitor the transmitted or stored information. Upon notification of violations, we will remove the content immediately. A liability, if any, we do have only from the date of acknowledgement of a violation.
Our site contains links to external websites over which we have no control. For the contents of the linked sides always the respective offerer or operator of those sites is responsible. We do not guarantee for the content and accuracy of the information on linked websites of third party information providers.
The linked sites were checked at the time of linking for possible legal violations without objection. Upon notification of violations, we will remove such links immediately.
The page content and works on these pages issued by the operator are subject to German copyright law. The reproduction, adaption, distribution or any kind of exploitation outside the limits of copyright require the written consent of the author or creator.
We point out that data transmission over the Internet (e.g. communication by e-
mail) is subject to security vulnerabilities. A complete protection of data against access by third parties is not possible. A confidentiality with regard to the privacy policy is guaranteed, subject to this restriction. In particular, transmission of personal information data via the Internet only takes place, if no rights of third parties are affected, unless the third party has knowledge of such security risks and has given its consent. A liability of the site operator for damage resulting from such security risks or injunctive relief is excluded.
The use of any avialable contact information by a third party for sending unsolicited advertisements is prohibited. The site operators reserve the right to take legal action in case of unsolicited advertising, such as spam e-
mails.